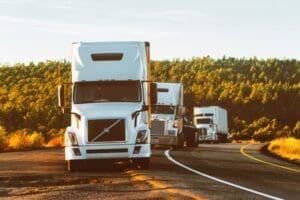 Standard Jacks vs. Heavy-Duty Jacks
As the trucking industry knows, all drivers need durable, dependable jacks to move loads safely and efficiently. Having poor-quality jacks made with substandard materials – or using the wrong jack for the job – can lead to serious injury and even death.
So, what is the difference between a customizable heavy-duty jack and a standard, run-of-the-mill tongue jack, whose main benefit is a low, upfront cost?
The Difference Between Standard Trailer Jacks and Heavy-Duty Trailer Jacks
While standard jacks are usually mass-produced offshore, Premier Manufacturing's heavy-duty jacks are hand-built one at a time in the USA. The 600 and 700 series jacks are the industry's heaviest and strongest-rated tube jacks on the market, thanks to 3/16th DOM tubing used for both inner and outer tubes.
The DOM process leaves no seam on the material, so the tubes used for Premier Mfg jacks are known to have the highest weld strength possible. They are rated at 10,000 pounds with a sand shoe, giving the operator unmatched confidence in their construction and performance.
Standard jacks, on the other hand, are constructed with a seam and thin-walled material. This mass-produced jack is likely to bend or fail more often when you need it most. Unlike the Premier Mfg series of jacks, you can't get replacement parts for it, and they aren't customizable.
Premier Mfg, however, can offer a jack that fits the customer's specific needs. Want a mounting plate ten inches down from the top? Not a problem. Want the mounting plate or swivel loose? We can do that, too, all to fit a customer's needs.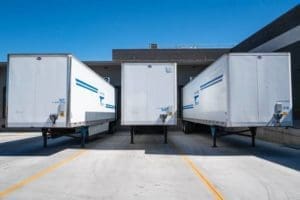 Premier Mfg also offers the 600 series Jiffy Jack. A quick-release system is built inside the jack (no pins to pull and line up) using a steel cage housing. It is spring-loaded with a piece of 3/8 key stock that runs the length of the jack.
When the end-user presses that 3/8-inch lever, it separates the half brass nut in that housing from the Acme screw. Apply pressure, drop the leg down, and then crank. Voilà! To retract the jack back into the housing, crank it off the ground just enough to create some separation and then press the lever. Immediately, the jack retracts.
The entire process saves a tremendous amount of time and keeps the driver away from the reach, increasing safety. It's an excellent solution for the dirt and asphalt industry.
One other benefit that stands out versus standard overseas jacks is replacement parts availability. Because Premier Mfg jacks are hand-built, all the replacement parts are available in-house. Bend a standard jack, and the only option is to throw it away. Premier Mfg jacks are completely rebuildable.
Premier Mfg's 800 series jack is our utility jack rated at 5,000 pounds. It has the same features and internal functions as our 700 series jacks, but it uses 1/8-inch square tubing. It is repairable and customizable, just like the 600/700 series.
Discover the Strength and Security of Premier Mfg Trailer Jacks For Yourself
Premier Mfg specializes in offering incredibly durable, well-built pintle hitches, drawbar eyes, jacks, and other related components for the transportation market.
Our engineering team has created numerous innovative designs for all of our products, including those fighting corrosion (Extended Life) to those that harden with use (Premalloy). Our Saf-Tite line of couplings and pintle hitches can handle your heaviest loads, while our new Saf-T-Latch assembly ensures that the latching system is closed while your vehicle is in motion, all by using a small auxiliary air cylinder that connects to the trailer brakes.
Premier Manufacturing is a private, American-owned company with roots going back almost a century, with the invention of the pintle hitch by our founder Dewey Weiss.
Independent Fleet testing proved successful, with 8 of the top 10 LTL carriers specifying our equipment to handle their trucking needs while moving goods across our great nation.
Reach out to us today and discover more about our line of world-class couplings, pintle hitches, and trailer jacks for you and your team.